Cardinal Bertello declared that the ordinations were "a moment of joy for the whole Church and gratitude to the Lord."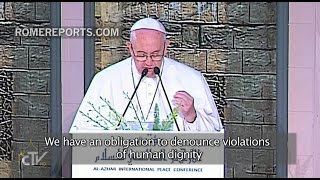 On April 28-29, Pope Francis made a brief visit to Egypt to show support for Christians there and try to build bridges with moderate Islam. With link...
From April 18th to ​the 21st, Monsignor Fernando Ocáriz ​made his first pastoral visit as Prelate of Opus Dei. This article offers some news about his...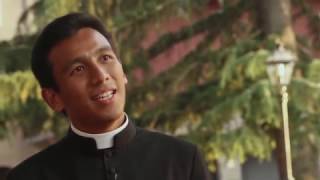 Dante (Philippines), Joe (U.S.), Anibal (Colombia), Giovanni (Italy), Alex (Spain) and Ricardo (Peru) are among the 31 deacons who will be ordained...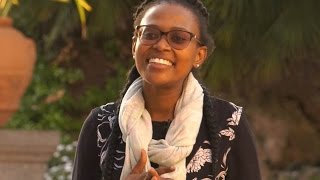 Thato from South Africa shares her story with the Prelate of Opus Dei and the participants at the 2017 UNIV congress in Rome, describing how she...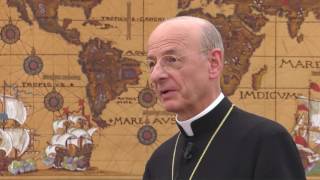 Some clips from two get-togethers in Rome with Monsignor Fernando Ocáriz, for students taking part in the UNIV forum this past week.
On Saturday April 29, this website will offer a live broadcast of the ordination of 31 priests in the basilica of Saint Eugene in Rome, at 4 pm Rome...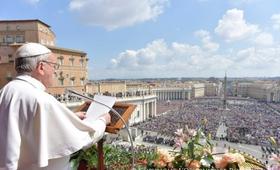 Pope Francis in his Regina Coeli address on Sunday April 23 stressed the close tie between the forgiveness of sins and divine mercy: "we see the...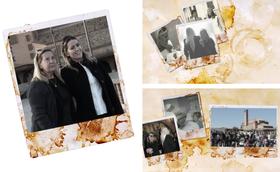 A testimony to how our Lady of Torreciudad changed the heart of a strong mother.
A brief video about the message and purpose of Opus Dei.
How does Opus Dei help its faithful and those who take part in its activities grow in their Christian life?
My Lord Jesus, grant that I may feel your grace and second it in such a way that I empty my heart, so that you, my Friend, my Brother, my King, my God, my Love... may fill it! (The Forge, 913)
I see myself like a poor little bird, accustomed only to making short flights from tree to tree, or, at most, up to a third floor balcony. One day in its life it succeeded in reaching the roof of a modest building, that you could hardly call a skyscraper. And lo and behold, our little bird is snatched up by an eagle, who mistakes the bird for one of its own brood. In its powerful talons the bird is borne higher and higher, above the mountains of the earth and the snow‑capped peaks, above the...