Saint Josemaria was born on January 9, 1902. Here are four videos about his life and teachings.
For Saint Josemaria's birthday on January 9, we offer some excerpts from an article published by "Real Clear Religion" entitled "The Tweetable Saint."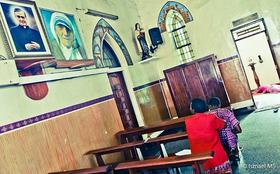 A new video of Saint Josemaria offers 44 brief clips from his oral preaching between 1972 and 1975 in Europe and Latin America. It can be downloaded or purchased from Beta films with English subtitles.
You are not alone. Neither you nor I can ever find ourselves alone. And even less if we go to Jesus through Mary, for she is a Mother who will never abandon us. (The Forge, 249)
It is the moment to turn to your Blessed Mother in Heaven, so that she may take you into her arms and win for you a glance of mercy from her Son. And try at once to make some practical resolutions: put a stop once and for all, even though it hurts, to that little defect that holds you back, as God and you yourself know so well. Pride, sensuality and a lack of supernatural spirit will combine forces to suggest to you: 'That? But what a small and insignificant little thing it is!' Don't play...

"God calls us through what happens during our day: through the suffering and happiness of the people we live with, through the human interests of our colleagues and the things that make up our family life."
SAINT JOSEMARÍA

, Founder of Opus Dei